In August 2017, the Mexican Embassy in the United Kingdom ran a photo competition for British tourists who captured their memories in pictures of Mexico. The competition closed on October 31, 2017.
See the winning pictures and meet the winners!
Read about how the judges chose the winning pictures
First Prize: Anna Bruce, "Fruit Seller in Action" – Oaxaca
Ana's picture illustrates the atmosphere and color you'll find at a typical local market Mexico.  Markets and trade are an intrinsic part of Mexican history and culture.
Anna's Story:
"I first fell in love with Mexico when I went on holiday with my family. It was a life changing experience, and I knew immediately I would want to get back to this amazing country. Since then the place that I have spent most of my time is the city of Oaxaca, a beautiful and vibrant city, full of color and art. The food in Oaxaca is also a clear highlight, and the image I submitted for #MyPicofMexico shows one of the local markets where I like to go and buy fresh fruit and jugo verde."
Anna has won four days and three nights for two people at the sumptuous Grand Velas Resort in Los Cabos, with flights compliments of Aeromexico.
Learn more about Oaxaca on Mexperience
Second Prize: Robert McDermott, "There's No One Around" – San Cristóbal de las Casas
Robert's picture shows a classic colonial building in the ancient highland town of San Cristóbal de las Casas in the southern state of Chiapas.  The building is now a textile museum and cultural center that preserves and shares the history of Mayan textile-making.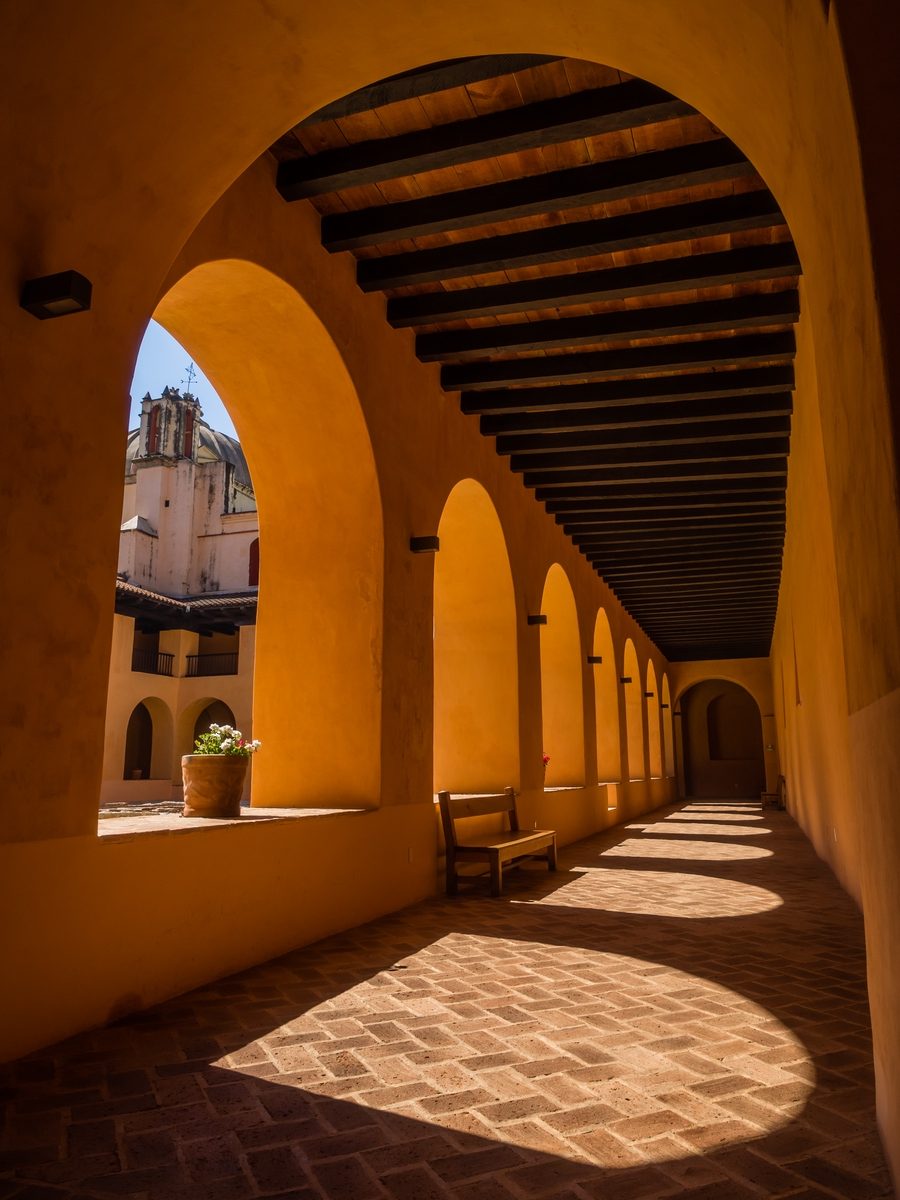 Robert's Story
"I am a Yorkshire man who married a Mexican, which means that I've been to Mexico more often than most Brits. I love the rich cultural and architectural heritage, the people and of course the food and drink. I enjoy taking photos and each year make a calendar of my shots for my family—often featuring images of Mexico. I recently finished a Masters Degree in translation, and hope soon to begin a career translating Spanish and French into English.
Robert has won a cooking class and dinner for two at the Santo Remedio Restaurant in London.
Learn more about Chiapas on Mexperience
Third Prize: Looking at The Sun from The Moon, Teotihuacán, by Sean Hooker
Sean's picture illustrates the Pyramid of the Sun as viewed from the Pyramid of Moon situated at the important archaeological center of Teotihuacán, about a 90 minute drive north of Mexico City. Teotihucán is considered to be one of the most important archaeological areas in the world and remains one of the most visited archaeology sites in Mexico.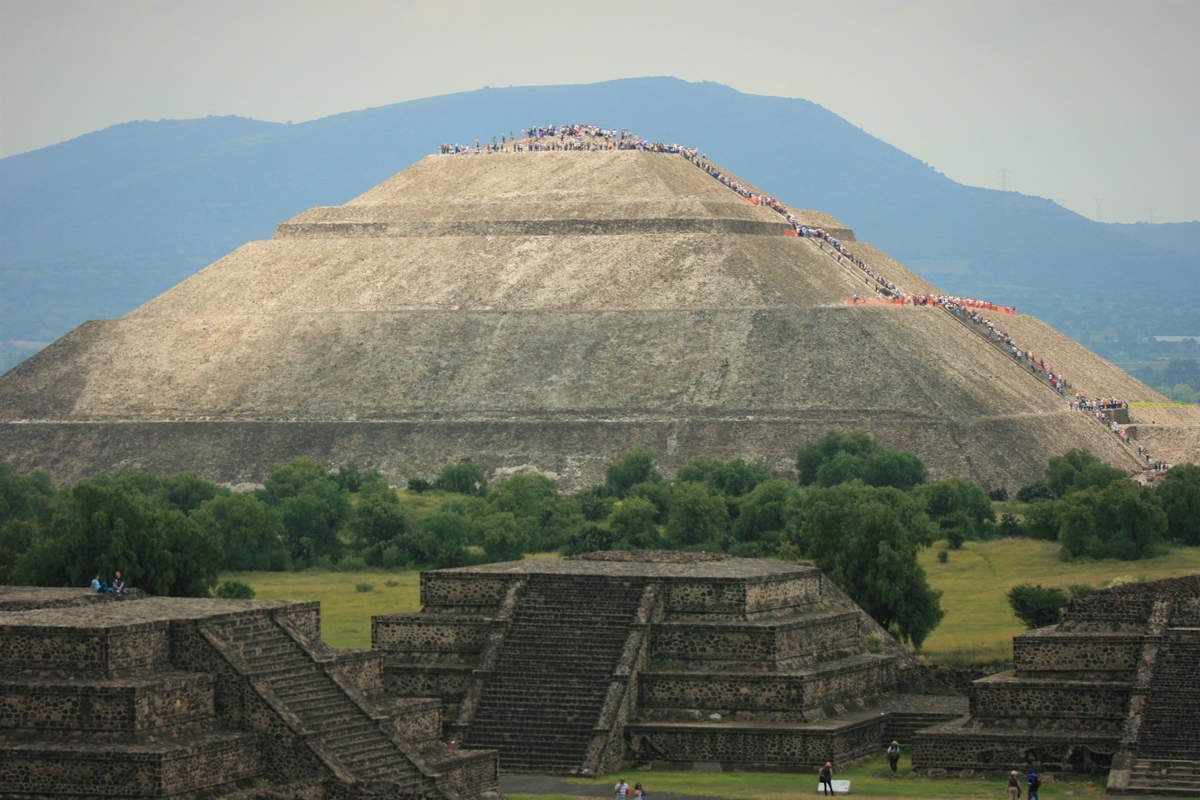 Sean's Story
"I was born and raised in Nottingham, England before spending 4 years at university in Newcastle (and 6 months working in a surf shop in Cornwall). I currently work as a Trainee Solicitor for an international law firm in London, although I often day dream about skiing, surfing, travelling and food. I first went to Mexico in 2011 and fell in love with the tacos and micheladas. I then spent 12 weeks travelling between Mérida and Puerto Vallarta in 2016 and have been back 3 times since."
Sean has won a Mexican meal for four at the Mestizo Restaurant in London
Learn more about Teotihuacán on Mexperience
Thank you!
We'd like to extend a very special thanks to everyone who participated in the competition, and share our warm congratulations to the three winners!